As a site reliability engineer at IBM, Appalachian State University alumnus Chris Waldon's favorite aspect of his job is working with great people who inspire him. "I'm surrounded by brilliant software engineers, and I get to learn from them daily," he said.
It is not surprising that Waldon '16 '18 still has a thirst for learning. He graduated summa cum laude from Appalachian with a Bachelor of Science in computer science in 2016, was an Honors Collegestudent as well as a Chancellor's Scholar, and earned his Master of Science in computer science in 2018.
While a graduate student, Waldon ran computer systems labs, teaching students to use the Linux operating system, and served as a faculty lecturer in Appalachian's Department of Computer Science(CS) after graduating.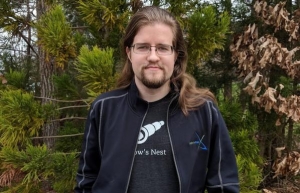 Tags: