Proud of our students who presented their research at the conference on Nov 10, 2018.
Bee Segmentation and Feature Extraction Through Image Processing - Rebecca Bryan & Aaron Parker
Interesting Observations in Honey Bee Videos - Chloe Dorin & Patrick Beekman
Honeybee Hive Health Analysis using Drones' Population - Diana Martinez, Joshua Jackson, and Gurney Buchanan
Bee Monitoring Audio Analysis - Ian Watts & Luke Craig
From left to right, Ian Watts, Joshua Jackson, Gurney Buchanan, Rebecca Bryan, Diana Martinez, and Patrick Beekman. Not pictured are Chloe Dorin, Aaron Parker, and Luke Craig.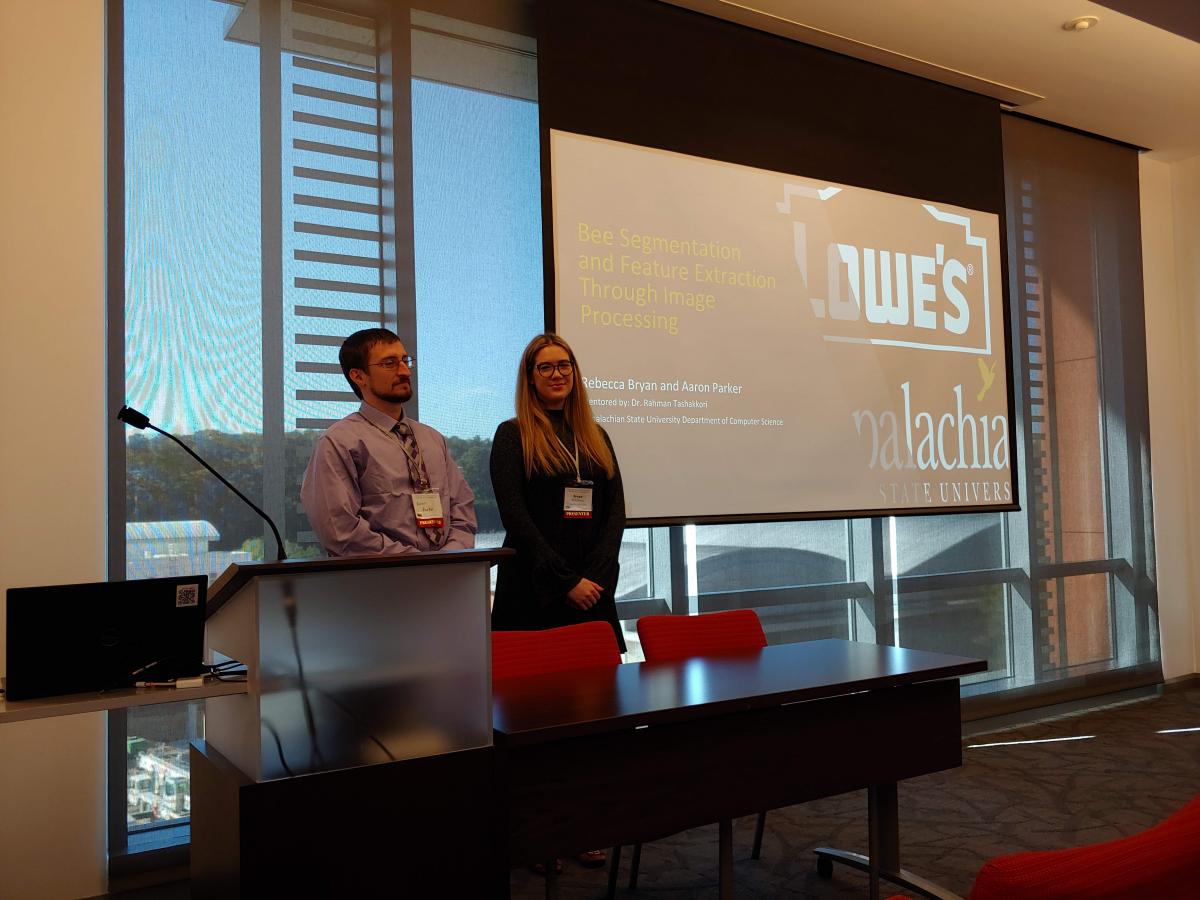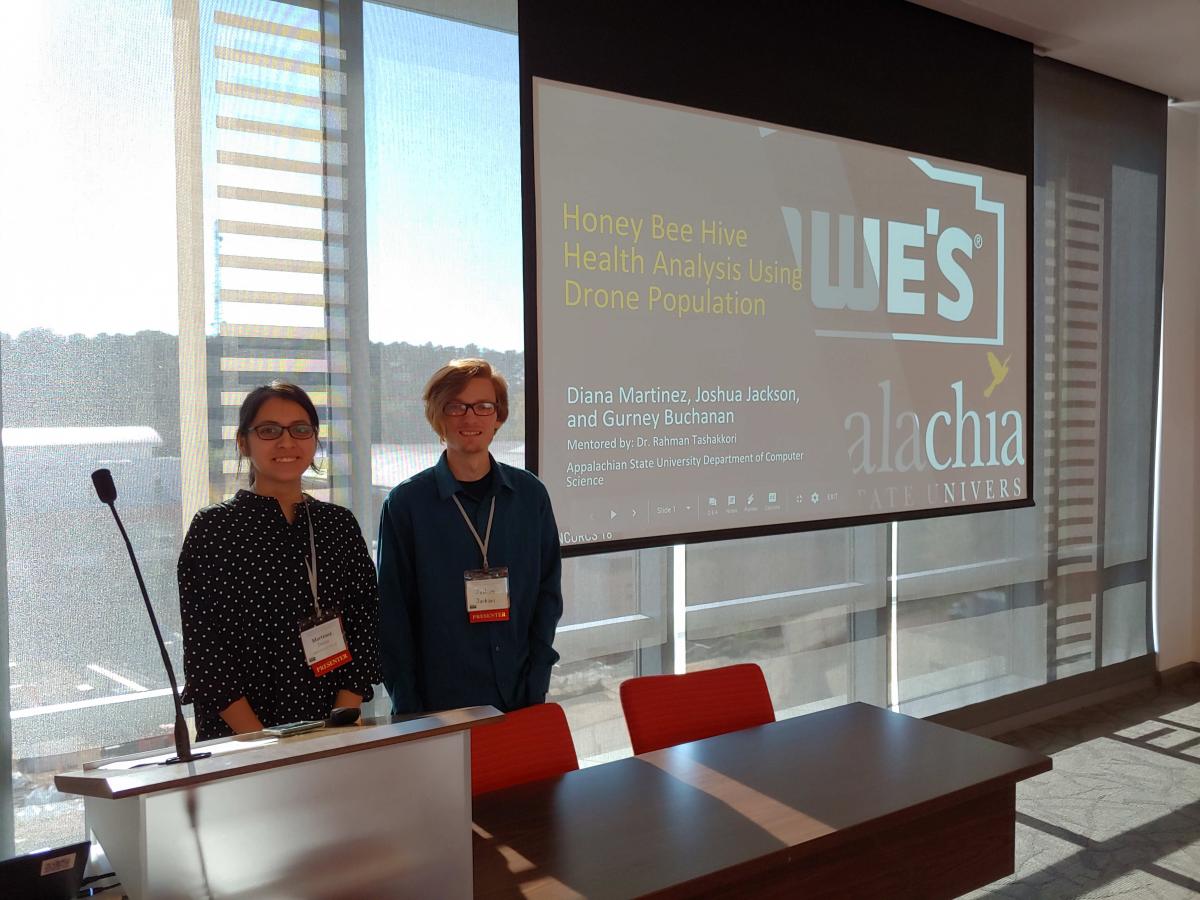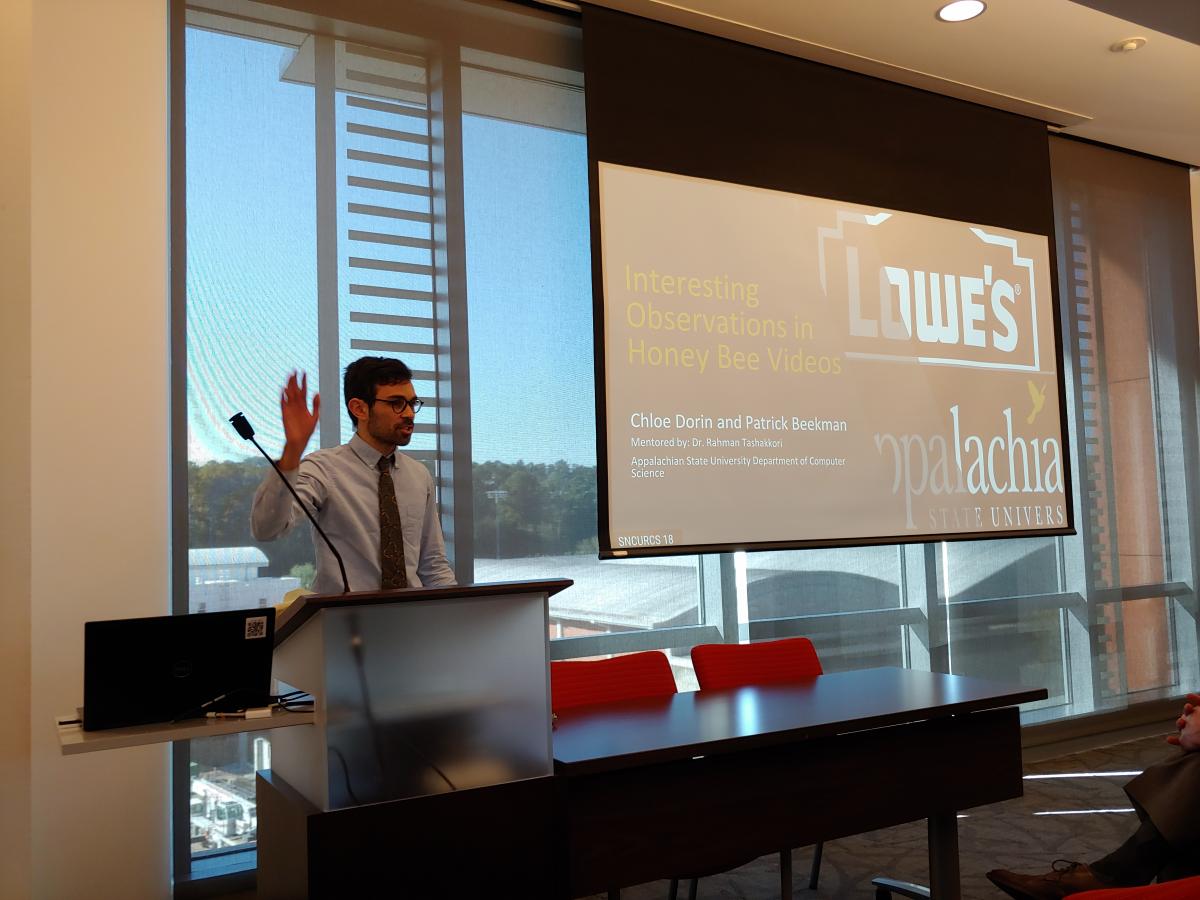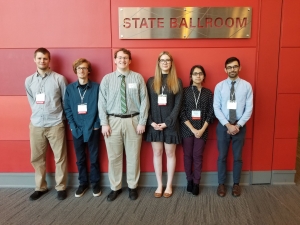 Tags: